Introducing a Second School!
We have identified Kesellenawa school in Sri Lanka as our second school to help!
Few of the upcoming projects for the school are listed below.
Electricity for one of the classroom buildings.
The estimated cost is $1000
Updating the School Toilets
Estimated cost is $2000
Supplies for the Special Needs Classroom
Estimated cost is $500
Projects Completed
Hospital Sanitary Care Project
A rural hospital in Sri Lanka (Dompe Hospital) was in need of toilets, and shower facilities. These facilities were old, broken, unsanitary, and unusable. When asked from the hospital what they need; to our surprise this was their request, a very basic need. The cose for th eproject was US $4000.
Projects was completed in January 2019.
Palpita School - Science Lab - Completed in Summer 2018
The opening ceremony of the first science lab in Palpita School, Sri Lanka . Now these hardworking students have a science lab. Thank you for all of you who supported this project.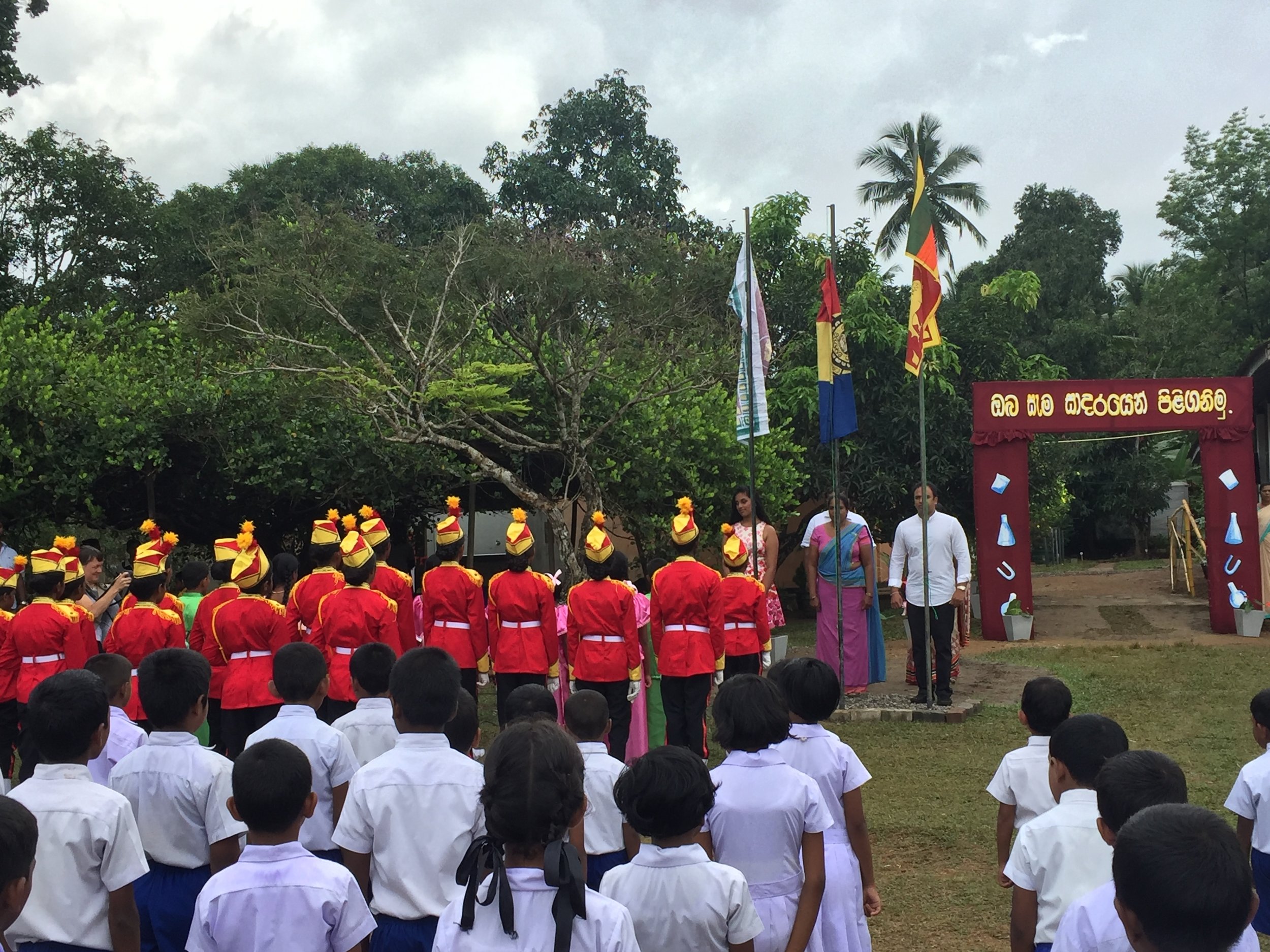 Vision care - Project Completed summer 2018
A free eye clinic and distribution of eye glasses was held on the August 2nd 2018 in a village (Pugoda) in Sri Lanka. Eye care is expensive in Sri Lanka and primarily seniors and children go without proper eye care thus reducing quality of life and productivity.
Thank you to all of you who donated eye glasses and your time to clean and pack the eye glasses. The clinic was a full day event and three opticians donated their time and worked the entire day. Many other volunteers halp through out the day.
Here are some pictures of Hiruni's friends coming together to clean and package the eye glasses before they were taken to Sri Lanka. Thank you!!!
Professional photocopy machine - Project completed in summer 2017
Fundraised $1000 and presented a professional photocopy machine to Palpita school in Sri Lanka in summer 2017. This is the schools first photocopy machine.
The photocopy machine has been a great help for the teachers giving them the ability to provide the students with printed exams and study material. This also has increased the amout of assignments students are given.
Thank you for all your donations!!! You made a difference!!!
Backpacks and school supplies - project completed in summer 2015
We collected 60 backpacks and school supplies for the students of Palpita school in Sri Lanka in the summer of 2015. The backpacks and the school supplies were donated by the students of the Seneca Valley Middle School.